I have worked in the IT industry for a total of 35 years. My teaching background started in the 1980s with mainframes. I've been a Train the Trainer instructor for Fortune 500 companies and worked in security-related training for the past 12 years.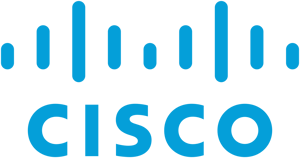 How did you become an instructor at your company?
There was a need for training, so I developed a training program where one did not exist before.
How has training delivery changed since you've been an instructor?
It began with transparencies on an overhead projector to HD video equipment. And now students are using a WebEx/ReadyTech combination, as well as virtual instructor-led training (VILT) with ReadyTech providing the virtual training lab environment.
How long have you been using ReadyTech's solutions?
About 3 years. We use ReadyTech's Instructor-Led Training and Self-Paced Training solutions. Because there is way too much material to be delivered, we count on students to do a lot of prerequisite work.
Which tools/features do you use the most?
I use the Lab Timer feature to tell when students are finished with their labs. I also frequently use the screen sharing options within LabManager to share my system with some—or all—of the students.
What advice would you give to a new instructor just starting with ReadyTech's solutions?
Watching the how-to video on the ReadyTech site is very informative to new instructors. I highly recommend it. To view the how-to videos, login to ReadyTech's Instructor-Led Portal and click "Support" on the navigation menu.
About Cisco
Cisco is the worldwide technology leader that has been making the Internet work since 1984. Cisco works with customers to help identify their needs and provide solutions that support their success. Cisco's people, products and partners help society securely connect and seize tomorrow's digital opportunity today.
Website
www.cisco.com
Industry
Technology
Communications & Networking
Company Size
$170 billion in market capitalization
$48 billion in 2016 revenues
Headquarters
San Jose, CA, United States